Photo touch up has been an important aspect for both professional and non professional nowadays. This is something most of us with a camera must learned! If you are a web designer or want to walk down designers path, this is a resources you must have. The differences between a photo that doesn't applied these touch up techniques and those that does can be seen obvious. Don't believe me? Watch the video below for some extreme Photoshop makeover. Definitely inspire you to see what resources i have installed for you!
This article will try to provide you with model photo touch up techniques which uses Adobe Photoshop that are both awesome and useful. The article will be split into few sections for easy navigation to bring you the place you want to touch up on your photo! Ready to make over?
P.S: These are all pure articles for Adobe Photoshop touch up make over techniques.
Skin (Touch up)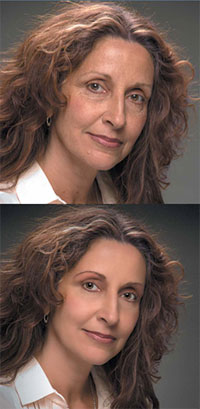 Face
Eyes
Nose
Hair
Teeth
Body
Hands
Full Touch Up