This tutorial will demonstrate how to add a simple drop shadow effect on the image.
1. Fire your photoshop and open up the image.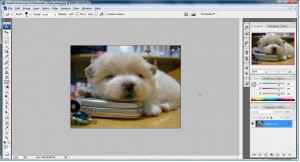 2. Minimize the image you just open and go to File->New.. as shown below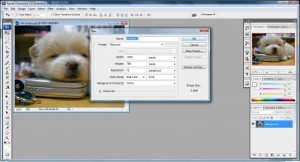 3. Drag the image to the new board you have created and it will appear as shown below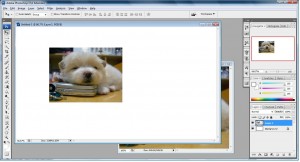 4. Go to layers pallet and look for 'Add a layer style' icon and click on drop shadow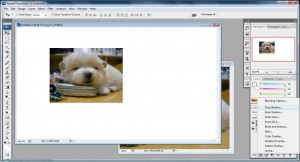 Notice there is a lot of other style you can appear on the image but they will not be demonstrated on this tutorial.
5. Adjust the setting you prefer and click 'ok'.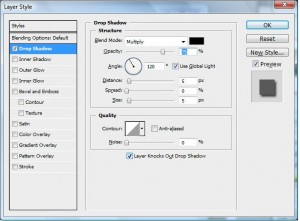 6. Viola~