Debugging WordPress problems? There are times when you really want to know what is causing your website to load slowly. Especially when your web hosting provider started to warn you about your server causing problems for others. In this case, what should you do? You can easily debug your problem with the following debugging plugins to assist yourself to find the root cause of your problem!
P3 (Plugin Performance Profiler)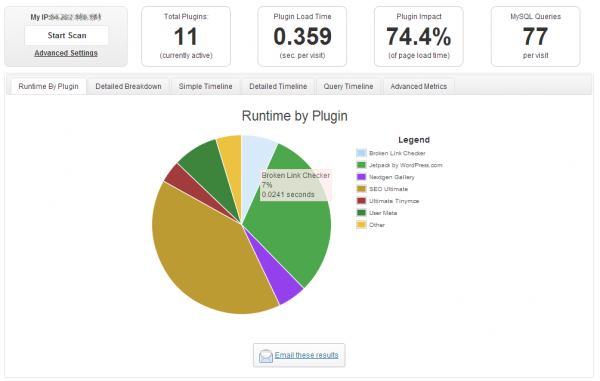 This plugin creates a profile of your WordPress site's plugins' performance by measuring their impact on your site's load time. Often times, WordPress sites load slowly because of poorly configured plugins or because there are so many of them. By using the P3 plugin, you can narrow down anything causing slowness on your site.